Book your private taxi transfer in Hydra – Transport & Travel Info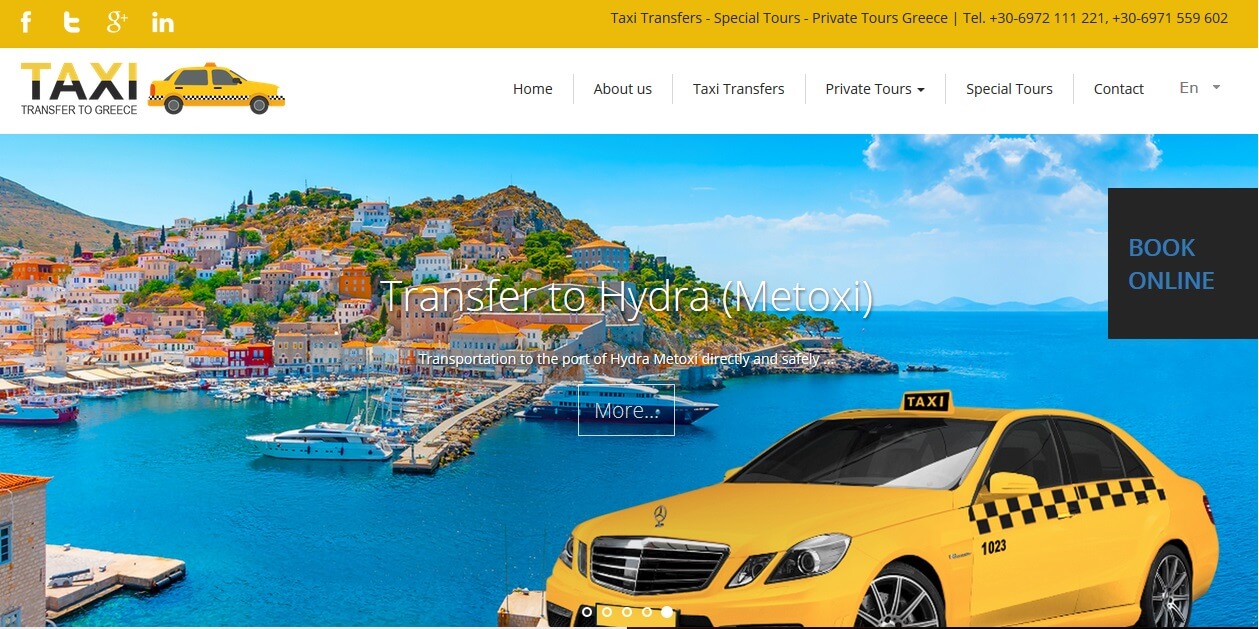 Athenstransfertour, you will find extensive information for our airport transfer services and for our well-planned private taxi toursin Hydra island . We are strongly devoted to client satisfaction. Our aim is to provide high quality services at competitive prices and leave our clients and friends with the best memories. Our taxi and transfer services are summarized below.
Taxi Transfer To Hydra island of Greece:
English speaking drivers will wait for you at the arrivals' hall of Athens Airport and accompany you to one of our clean and comfortable taxis. We will then transfer you safely to Hydra. On a daily basis we transfer visitors and regular clients to Hydra island , Athens center, Piraeus, Rafina, Nafplio, Porto Heli and more.
Private taxi tours Hydra island:
Taxi tours have been the passion of Mr Takis Kounoupiotis from his very early years as a taxi driver. Mr Takis will personally drive you and introduce you to the wonderful secrets of Greece. Mr Takis is always available and excited to organize taxi tours and trips to other areas and destinations as per your request.
https://www.localrentalcars.gr/car-rental/athens-transfer-taxi-tour-kounoupiotis-taxi-and-private-tours/